Deep Black
The comic, detective, romantic, supernatural, espionage thriller by Swan Morrison
Download now as a free eBook - all platforms
In Top 100 of Amazon (Kindle) Free, English Language, Humour Books in the US, UK, Australia, Canada and Germany (October 2015)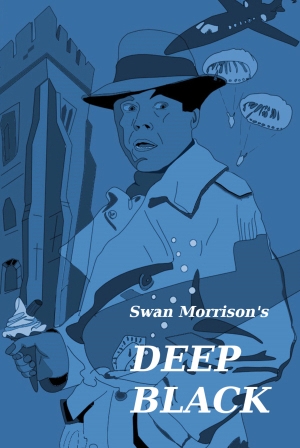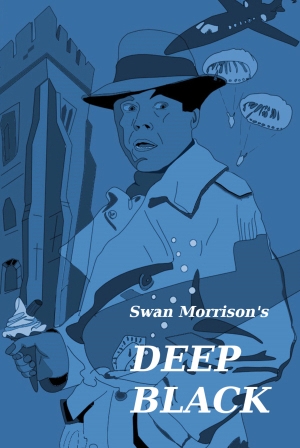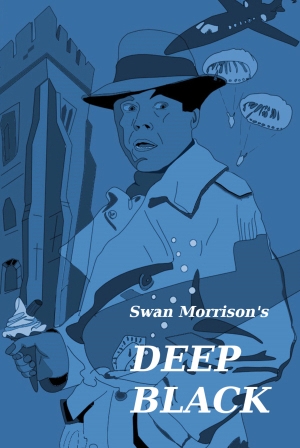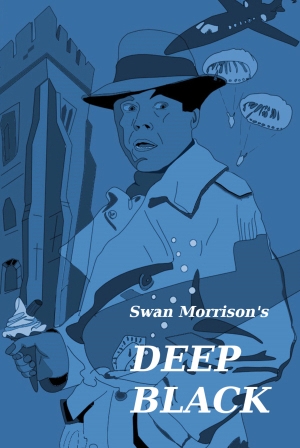 Download now as a free eBook - all platforms
Description:
Deep Black is a true story. To preserve confidentiality, however, all the characters, facts and circumstances have been changed.
When retired accountant, detective fiction devotee and lifelong philanderer, Philip Ramsbottom, set up a private investigation agency, he had thought it wise to accept only straightforward surveillance tasks – after all, his entire experience of detective work had been gained from reading crime novels.
Philip had thus not expected his very first commission to draw him into the murky world of espionage, and he was definitely not prepared for the death-defying mission that was to follow.
Elite special agents were required to save the British and NATO nuclear submarine fleets from annihilation. Such a complex and dangerous assignment, however, would have been far more suitably allocated to people with relevant experience – in preference to Philip and his former lover, Rebecca Carter.
In a sensible world, the quest for the Sirens' Song Configuration would have been much better pursued by the ultra-secret group of super-spies known as Deep Black.
~*~*~*~*~
Written by Swan Morrison – the internationally acclaimed author of Judgement Day and an established master of multi-genre fiction – Deep Black is yet another affectionate comic tribute to many classic storylines.
This novella once again incorporates the genres of comedy, crime, espionage, romance and very many others into a complex and action packed adventure thriller that gradually reveals itself to be a dark and tangled tale of the supernatural.
Download now as a free eBook - all platforms
~*~*~*~*~*~*~*~
The Author:
~*~*~*~*~*~*~*~
Free eBook Download Links for Deep Black
some of the Amazon sites are not free - just try another supplier
~*~*~*~*~*~*~*~
Further Useful Links:
~*~*~*~*~*~*~*~