~*~*~*~*~*~*~*~
A death in an Oxford physics laboratory and a mysterious chamber discovered near a small Scottish town draw a seemingly random group of people into a complex, interconnected web of adventures.
They are forced to re-evaluate their understandings of reality and, with that, their perspectives on life and love.
Causality is breaking down, and realms must be explored in which only an understanding of the true nature of our Universe can save that Universe.
Until the End of Time is the sequel to Judgement Day: a winning title in Dan Poynter's Global Ebook Awards.
This thought provoking, though often humorous, tale draws upon themes taken from myths, legends and religious traditions, intertwined with speculations arising from physics, cosmology and studies of life beyond death.
Until the End of Time, in common with Judgement Day, is a story not easily included within a single genre. It incorporates action, adventure, comedy, crime, espionage, mystery, romance, science fantasy and science fiction – together with elements of other genres.
Engage with this fast-paced and complex adventure, and you might never again view reality in quite the same way.
This is a true story. It just happened on an alternative space-time path.
~*~*~*~*~*~*~*~
The Author:
Swan Morrison is the pen name of Brian Huggett.
Brian lives with his wife in Hampshire, England.
He has been publishing work on the Internet and in print since 2001.

In 2006, he created the Short Humour Site at http://www.short-humour.org.uk for comedy writing of around 500 words.

He has published three books of his own Short Humour - each containing one hundred stories, dialogues, poems, letters, spoof news reports, articles and songs.
These books are called:
A Man of Few Words,
A Man of a Few More Words,
A Man of Yet a Few More Words.
Visit the Short Humour Trilogy website.
In addition, ten comic songs which were published in A Man of a Few More Words are also available in The Swan Morrison Songbook.

Swan published his first novel, Judgement Day, in September 2014.
Visit the Judgement Day website.
He published a novella, Deep Black, in August 2015.
Visit the Deep Black website.
The sequel to Judgement Day, Until the End of Time, was published in April 2020.
In addition to his own writing, Swan Morrison has published five other books - each of which contains Short Humour by fifty different contributors to the Short Humour Site.
These books are called:
People of Few Words,
People of Few Words - Volume 2,
People of Few Words - Volume 3,
People of Few Words - Volume 4,
People of Few Words - Volume 5.
Interviews with Brian can be read at:
Awesomegang (2015)
Six Questions For... (2011)
Duotrope's Digest (2010)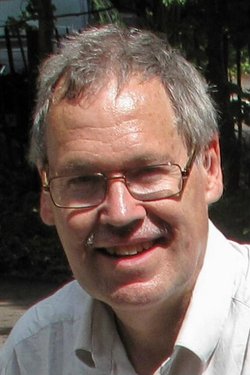 Swan Morrison/Brian Huggett
~*~*~*~*~*~*~*~
Further Useful Links:
The Short Humour Site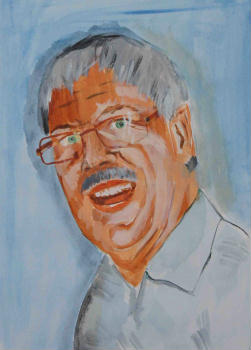 The Short Humour Site on Facebook
The Short Humour Site on Twitter
Swan Morrison's Author Page at Google Play
Swan Morrison's Author Page at Amazon UK
Swan Morrison's Author Page at Amazon US
Swan Morrison's Author Page at Amazon France
Swan Morrison's Author Page at Amazon Germany
Swan Morrison's Author Page at Amazon Japan
Swan Morrison's Author Page at Apple/iBooks
Swan Morrison's Author Spotlight at Lulu
Swan Morrison's Author Page at Goodreads
The Short Humour Trilogy Website
~*~*~*~*~*~*~*~